Christian Doppler Laboratory for Next Generation CAR T Cells
T cells engineered to express Chimeric Antigen Receptors (CAR T cells) have shown impressive clinical success for patients with B cell malignancies. However, since CAR T cells are self-replicating living drugs it is difficult to regulate their function after administration to a patient, often resulting in severe side effects such as cytokine release syndrome and neurotoxicity. At the same time, currently used CAR T cells could also potentially attack healthy tissue, since their typical target antigens are always present to some extent on a small fraction of healthy cells. This lack of tumor specificity and the insufficient controllability of CAR T cell function are major hurdles for the clinical implementation of the full potential of CAR T cell therapy until today.
The goal of this "CD Laboratory for Next Generation CAR T cells" is therefore to generate novel molecular tools to minimize the destruction of healthy tissue and to be able to reversibly control CAR T cell activity in the patient.
The lack of reversible control of CAR T cell activation is addressed by constructing molecular ON-switches that can be controlled by administration of approved, orally available drugs. These novel molecular switches can not only be used to regulate CAR T cell function but will open up a completely new realm of cell engineering.
The lack of tumor specificity of CAR T cells is addressed by constructing a novel class of AND gate CARs for combinatorial antigen recognition. That is, those CARs are only activated if both antigens A AND B are present on a target cell, but not if only one antigen is expressed. If those two antigens are selected accordingly, this specificity for double-positive cells can greatly improve tumor specificity.
Our CD Laboratory will provide a comprehensive set of novel approaches, in which an essential principle is the use of proteins and small molecules that allow for rapid clinical implementation. Our multidisciplinary approach will enable the generation and clinical translation of novel CAR T cell therapies with improved efficacy, safety and tumor specificity.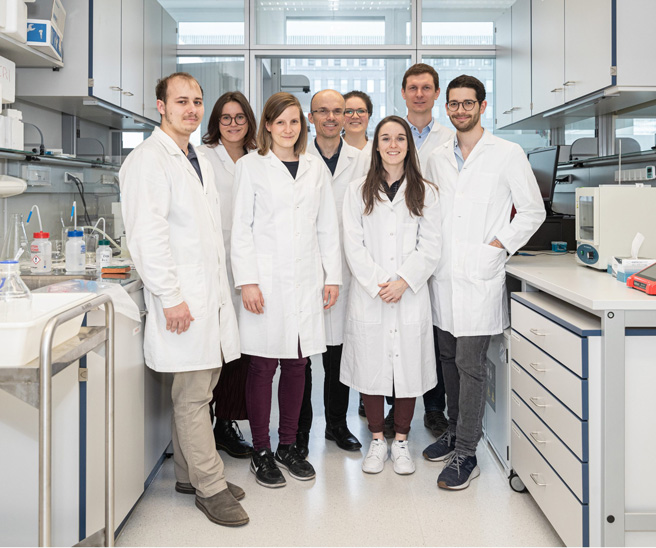 F. l. t. r.: Thomas Gabler, Mara Mitstorfer, Charlotte Brey, Manfred Lehner, Magdalena Teufl, Elise Sylvander, Michael Traxlmayr, Benjamin Salzer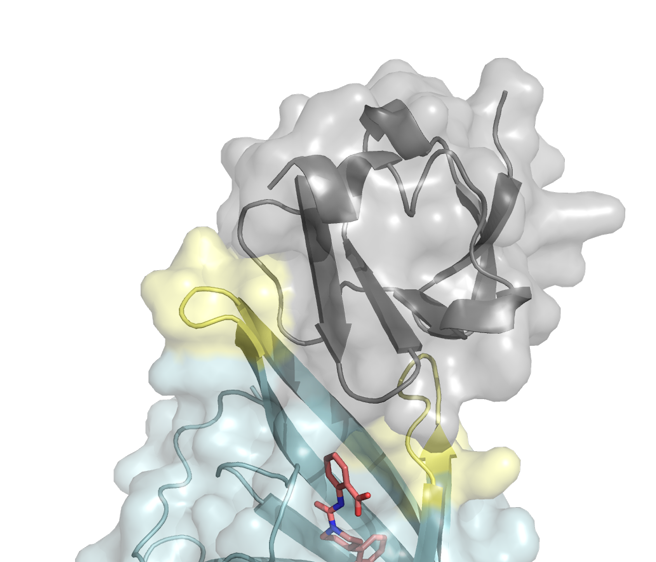 New molecular tools for improving safety and specificity of CAR T cell therapy.
(Dec. 2020): Partners from CD-Lab module at BOKU win Invention of the Year 2020 Award
Each year, the University of Natural Resources and Life Sciences (BOKU), Vienna awards the most outstanding invention. In 2020, the prize went to our co-inventors from the external module of CCRI´s Christian-Doppler Laboratory for Next Generation CAR T Cells, Michael Traxlmayr and Charlotte Zajc with the technology "A lipocalin fold-based inducible dimerization system ("Lipocalin-Switch")".
This invention is the result of an excellent scientific cooperation with our research partners from the BOKU, as well as our industry partners from the company Miltenyi Biotec. It is characterized in particular by the wide range of possible applications, which makes its exploitation possible in many areas.
The CD Laboratory aims to enable safe clinical translation of more effective therapies and to provide a major boost to cancer therapy worldwide. The awarded invention is the basis for the exploration of new strategies to improve the safety of CAR T cells, and thus could play a key role in unfolding the full potential of CAR T cell therapy.
Link to the award ceremony at BOKU: https://boku.ac.at/oeffentlichkeitsarbeit/news-container/unsere-wissenschaftlichen-visionaerinnen-und-wegbereiterinnen
Learn more about BOKU: https://boku.ac.at/
Photo (f.l.t.r.): Daniel Paul Komuczki, Gordana Wozniak-Knopp, David Brunmayr (Organic Tools), Isabella Zangl, Christian Obinger, Michael Traxlmayr, Charlotte Zajc, Michael Moll (accent), Maria Georgiades, Raphaela Hellmayr
© BOKU Medienstelle/Christoph Gruber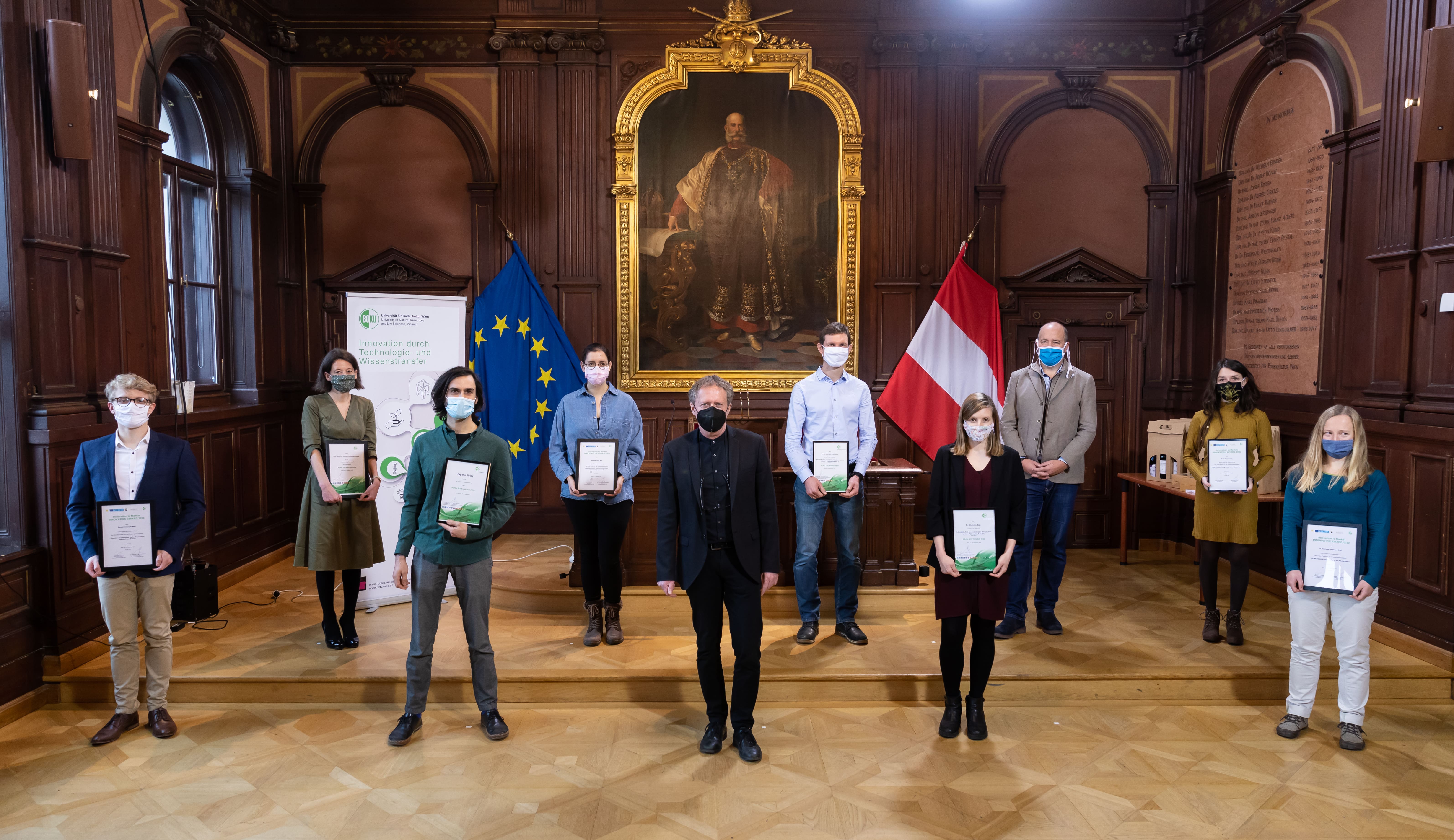 (Sept. 2020): CD-Lab Head Manfred Lehner comments on CAR T cell research in the journal Cell Systems
We shouldn´t fear complexity
Manfred Lehner, head of CCRI´s Christian Doppler Laboratory for Next Generation Car T Cells was invited to offer his short opinion on CAR T cell research in the article format "Voices" from the renowned scientific journal Cell Systems (Volume 11, September 23, 2020, https://pubmed.ncbi.nlm.nih.gov/32970992/). Together with other experts in the field, he comments on what the optimal design-build-test cycle for clinically relevant synthetic CAR T cell therapies could be.
By comparing with the breathtaking IT development from the early 1960s until now, where technological innovation has made computers much smaller but far more complex and powerful, Lehner explains that the challenge in the CAR T cell development is of similar ambivalence: "We have to strongly increase the efficacy of CAR T cells and at the same time reduce their potential toxicity. To fully unfold the potential of CAR T cells, complexity will certainly increase. However, we should not be afraid of it in our attempts to find solutions, because history inspires us that something which seems impossible today might be the standard in the future."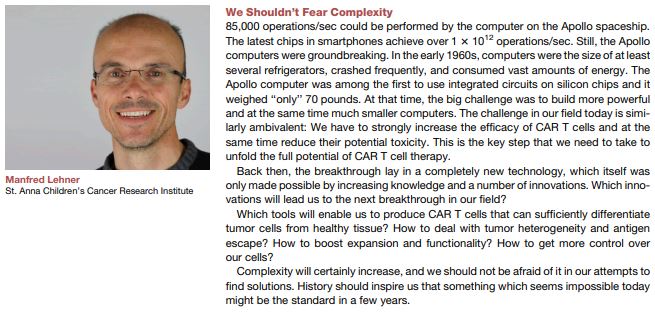 Picture: Excerpt from full article format "Voices", Cell Systems 11, September 23, 2020, https://pubmed.ncbi.nlm.nih.gov/32970992/
(Sept. 2020): CD-Lab Member Benjamin Salzer wins Life Science PhD Award from ÖGMBT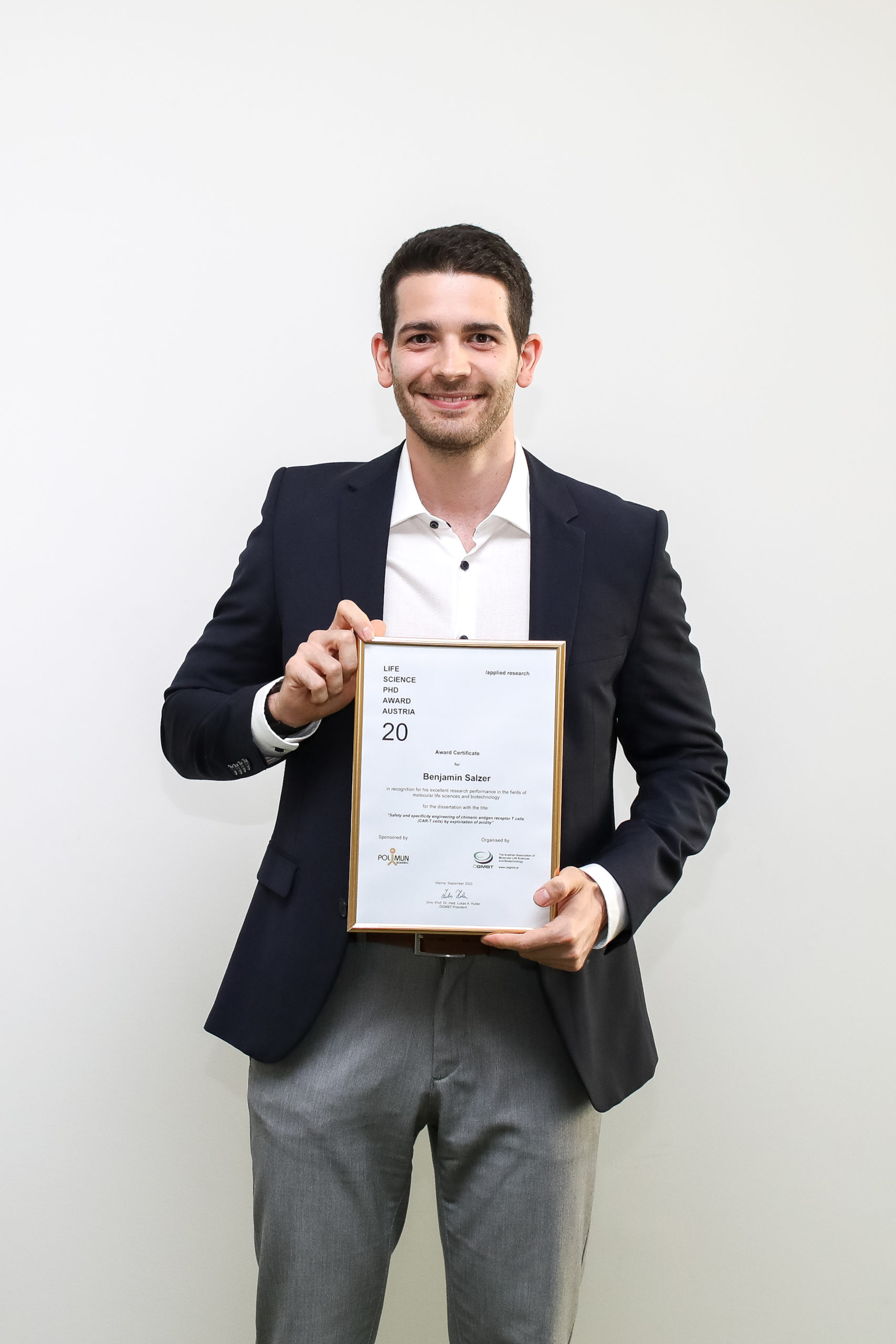 CONGRATULATIONS to Benjamin Salzer. He wins the Life Science PHD Awards Austria 2020 in the category Applied Science for his outstanding thesis "Safety and specificity engineering of chimeric antigen receptor T cells (CAR-T cells) by exploitation of avidity".
After the official Award Ceremony during the 12th ÖGMBT - Austrian Association of Molecular Life Sciences and Biotechnology Annual Meeting Salzer presents his award-winning work. "Our avidity-controlled CARs depend on bivalent antigen binding and are based on two principles: controlled dimerization of two CAR subunits and antigen binding with low affinity", explains Salzer.
The prize is supported by Polymun.
St. Anna Kinderkrebsforschung (Children's Cancer Research Institute - CCRI)
https://science.ccri.at/
Photo: ÖGMBT
(Aug. 2020) New review: Driving CARs with alternative navigation tools - the potential of engineered binding scaffolds
(Aug. 2020) New publication: Engineering AvidCARs for combinatorial antigen recognition and reversible control of CAR function
Engineering AvidCARs for combinatorial antigen recognition and reversible control of CAR function.
B Salzer, C M Schueller, C U Zajc, T Peters, M A Schoeber, B Kovacic, M C. Buri, E Lobner, O Dushek, J Huppa, C Obinger, E M Putz, W Holter, M W Traxlmayr*, M Lehner*, Nature Communications 20th August 2020; https://rdcu.be/b6nrm,  https://www.nature.com/articles/s41467-020-17970-3
Press Release_CAR-T-Zell-Immunotherapy_Teaching the CAR to steer and brake_StAnnaKinderkrebsforschung
(June 2020) New publication: A conformation-specific ON-switch for controlling CAR T cells with an orally available drug
A conformation-specific ON-switch for controlling CAR T cells with an orally available drug.
Zajc (neé Brey) CU., M. Dobersberger, I. Schaffner, G. Mlynek, D. Pühringer, B. Salzer, K. Djinović-Carugo, Steinberger P, De Sousa Linhares A, Yang NJ, C. Obinger, W. Holter, MW. Traxlmayr & M. Lehner.
PNAS. 2020; doi.org/10.1073/pnas.1911154117